Natural Anti-Aging Oils
4 Natural anti-aging oils
Many women solely depend on cosmetics and chemical-laden products for their daily beauty routines. What many of these women do not realize is that homemade beauty creams and serums are far healthier and safer to use for improving skin health.
These natural essential oils are also usually more effective than the commercial beauty products you often see on store shelves. Below is a list of some of the most effective essential oils that can help your skin defy the signs of aging and make it look healthier than ever.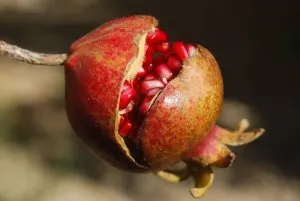 Rose Hip Seed Oil
This essential oil works effectively against wrinkles. You may add this to your organic night cream and ideally use it every second night. You may be surprised to find out that you won't feel any oily residue when you wake in the morning. The amazing benefits of this rose hip essential oil can be attributed to its multifaceted natural oils that contain properties known to be helpful for regenerating and brightening the skin.
It is touted for its more than 500 natural ingredients that contain a plethora of skin rejuvenating nutrients such as vitamin A or retinol that helps prevent the signs of premature aging. Rosehip essential oil also contains beta-carotene and lycopene which are antioxidants that protect the skin from free radical damage. Its ability to fight against the signs of aging is also enhanced by its omega-3 fatty acid content.
Sweet Almond Oil
Sweet almond oil contains active properties that serve as a natural UV blocker which makes it an ideal oil to apply if you have plans of spending time outdoors in the sun. It also contains vitamins K and E that helps regenerate skin cells while preserving its elasticity.
This oil helps to help improve blood circulation which is necessary for improved skin health. What most people like about this oil is that it is odorless which makes it the favorite choice of women who do not want the smell of botanicals and other essential oils.
Pomegranate Seed Oil
This oil contains high concentrations of antioxidants that are beneficial for fighting against damage caused by free radicals and for delaying the onset of premature aging. Pomegranate seed oil is also known to have ellagic and punicic acids that are helpful for nourishing the skin.
These two acids work to improve elasticity and trigger the regeneration of skin cells. People who have psoriasis, eczema, burned and damaged skin will enormously benefit from using pomegranate seed oil as it also promotes faster skin healing.
Carrot Seed Oil
Carrot seed oil is another excellent anti-aging essential oil that can also be used in conjunction with rose hip seed oil. Although carrot seed oil is one of the most underrated essential oils, experts say that it can be used as a powerful skin rejuvenator and detoxifier. Once it is applied to the skin, it will stimulate the skin's epidermal cells so that the occurrence of wrinkles is reduced.
This oil has a soft earthy smell and is beneficial for alleviating the symptoms of psoriasis, acne, boils and weeping sores. It contains vitamin E that moisturizes and vitamin C which protects the skin from free radical damage. With these nutrients working together, one can expect skin healing and rejuvenation of skin cells to take place.