Anti-Aging Tips From Around The World
5 Natural Anti-Aging Tips from different Countries
Looking young and healthy as you age does not always mean splurging hefty amounts of money on beauty products and commercial cosmetics. Mother Nature already has everything that you need in order to protect yourself against premature aging. Below are some anti-aging tips and tricks from around the world that are worth utilizing as they are natural and free from unwanted side effects.
China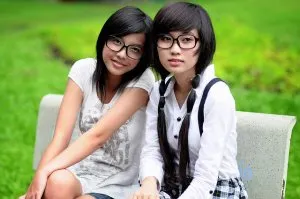 As part of their beauty regimen, many women in China make a habit of drinking tea in the morning. But, they do not drink just any kind of tea. They use shredded ginger mixed with honey in a glass of hot water.
Ginger is known to have anti-aging benefits as it contains gingerol, which is an antioxidant that protects the skin against collagen breakdown. Honey has antibacterial compounds that are beneficial for reducing inflammation. This combination of ingredients makes this tea a wonderful addition to anyone's anti-aging daily routine.
Mexico
Even if we can hide the signs of aging that appear on our faces, it is hard to do the same in our hands. As we age, the skin's fullness and elasticity will reduce and this is one of the reasons why Mexican women create their own natural scrub to be used on their hands as part of their anti-aging treatment.
They mix lemon water with sugar and scrub it onto their hands. They believe that sugar crystals will help remove the dead skin cells that make their hands look dull. Lemon juice is rich with alpha hydroxy acid that also peels away dead skin cells. The better you naturally exfoliate your skin, the more likely it will be for your skin to absorb any moisturizers that you subsequently apply.
Poland
If you worry about your hair getting thinner as you age, you might mimic what Polish people do to strengthen their hair. They use egg yolks mixed with some drops of lemon juice and olive oil as their hair mask.
They leave this to moisturize their hair for not more than 15 minutes before they rinse it completely. These egg yolks, lemon juice, and olive oil contain vitamins and minerals that nourish their hair and keep it stronger against breakage and premature thinning.
Finland
Finnish men and women love to take time for a good sauna bath as they believe that this will help them stay young and healthy. A sauna allows your body to perspire strongly so that the process of flushing toxins can occur.
As a sauna helps to deep cleanse your skin, it can also be helpful for soothing your aching joints and muscles. To enable better exfoliation, many people in Finland apply honey or salt on their skin before indulging in their sauna.
Italy
Have you heard of an Italian facial mask? It's not expensive, but it is natural and effective. Italians use plain yoghurt and apply it to their face followed by a layer of fresh tomato juice. If you have problems with cracked heels, use sea salt mixed with olive oil for exfoliating.
Another Italian facial cream that is purely natural and devoid of chemicals is fresh grapefruit juice mixed with egg whites to tighten skin pores and provide skin that younger-looking glow. Italian women do not need expensive beauty products and creams to defy the aging process. They only need natural and quality ingredients from the garden or store.
As you can see people from around the world have natural anti-aging tips. Choose those most appropriate to your lifestyle and give them a try. Indulge in some natural self-care!